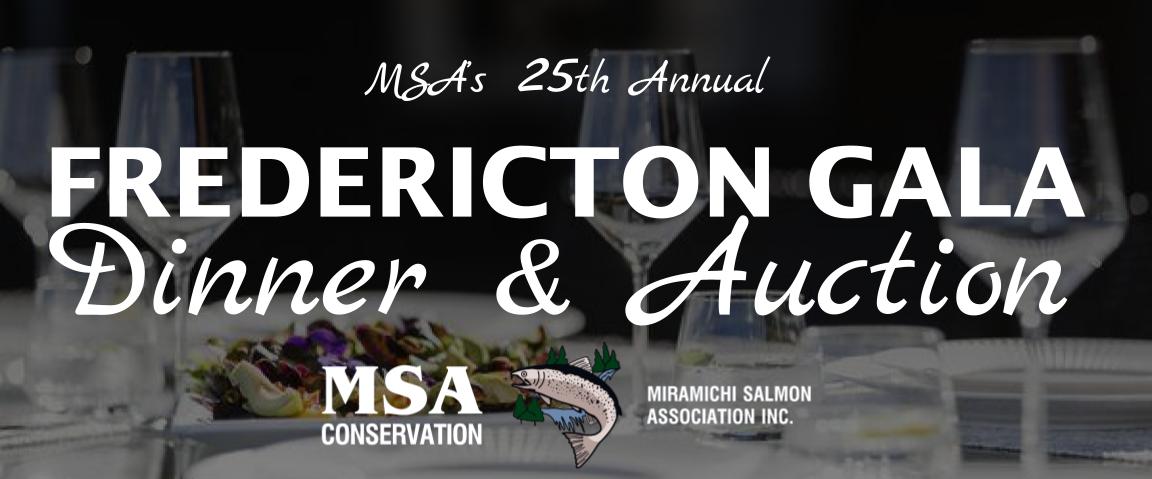 Thursday, October 7th
5:30pm Reception | Silent Auction
7:00pm Dinner | Speakers | Live Auction
The Miramichi Salmon Association is excited to announce that our 25th Annual Fredericton Gala Dinner & Auction is scheduled for October 7th, 2021. This dinner will be our debut event following the Covid-19 pandemic, and it will be one you won't want to miss!
Honouring
The Wade Family
Charlie Wade's salmon fishing legend began in 1932 when he established his camp near the mouth of the Cains river. Wade's Fishing Lodge, along with a few other key outfitters, were instrumental in the development and promotion of the Miramichi area as a premier destination for world class fly fishing for Atlantic salmon. For over 50 years the Wade family ran their lodge, they entertained guest from far and wide including; Lee and Joan Wulff, the Hardy brothers from England, Tom Selleck, distiller Johnny Walker and Benny Goodman. For the enormous contribution the Wade family made in promoting the Miramichi as a world class salmon fishery, and to recognize the importance of Wade's to the Miramichi, the Fredericton dinner committee is please to recognize the Wade family as this year's guests of honour.
To buy tickets online, choose one of the following options:
To buy or reserve tickets over the phone:
Call (506) 622-4000