Location
The Pat's Brook cold water refuge site flows into the NW Miramichi River approximately 6.8km north of the Trout Brook confluence. The brook enters the river on the left (north) bank. The river is shallow in this area during typical summer low flows and the plume created by the cold brook water provides thermal refuge to primarily juvenile salmon.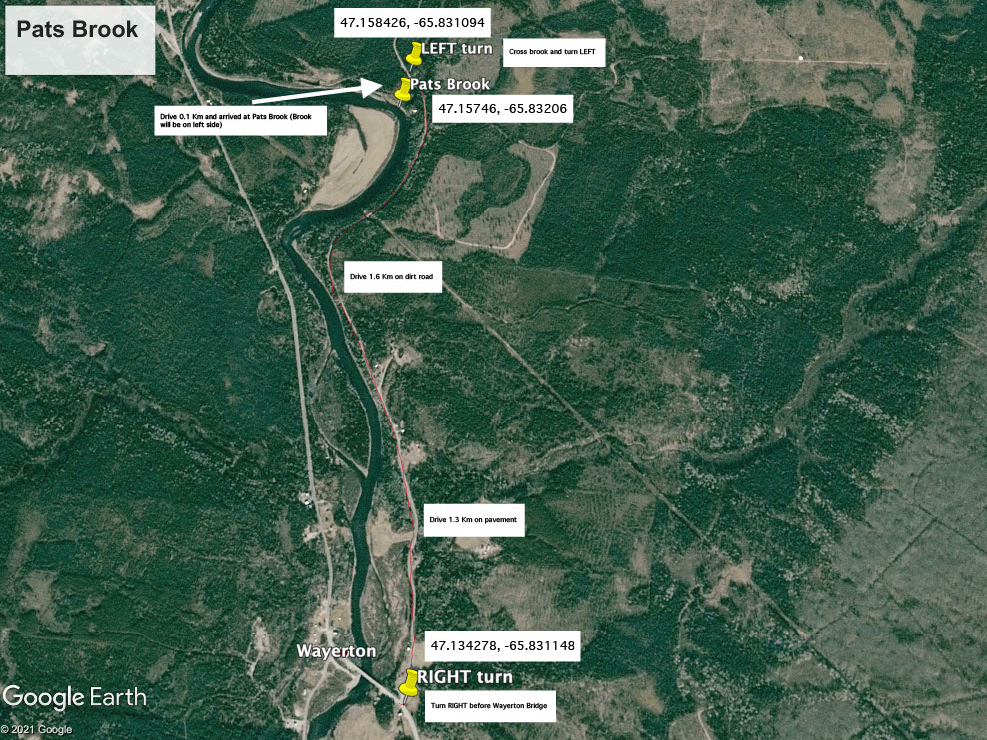 2015 Cold Water Habitat Enhancement
To enhance this habitat as an adult salmon refuge, a rock V-weir was installed upriver of the confluence of the brook and river, set at an elevation that will create scour at the mouth of the brook. This will direct flow from the shallow river into a concentrated area where cold water meets the river. Channel material was removed downstream of the v-weir to encourage flow direction and create greater depth immediately in the refuge. Rock spurs installed in conjunction with the v-weir downriver of the confluence will help keep the cold water plume turned away from the shallow riverbank and directed toward the deeper pool.
This habitat enhancement work was initiated and completed on Sept. 28, 2015. Funding support for this project was received from the Recreational Fisheries Conservation Partnership Program (RFCPP), the New Brunswick Environmental Trust Fund (NBETF) and Glencore Canada. The MSA's financial contribution was provided through MSA Campaign 60 revenues.
2021 Cold Water Habitat Maintenance
Details coming soon.