Location
The Salmon Brook cold water refuge is located at the confluence of Salmon Brook and the Cains River, a major tributary of the SW Miramichi.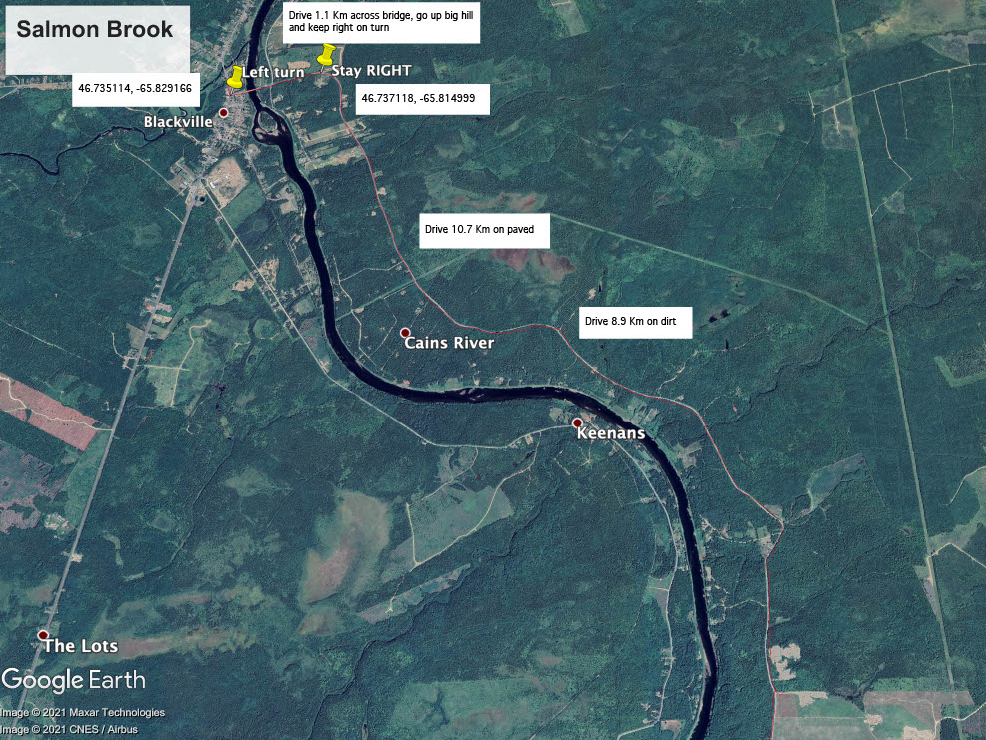 2017 Cold Water Habitat Enhancement
On September 6-7, 2017, the MSA completed its 7th cold-water refuge enhancement project. This project removed excessive sediment deposition, restored the brook's channel to enhance the concentration and flow of cold brook water out into the main stem of the river and installed rock weirs/deflectors to discourage future sedimentation, thereby improving the confluence of the brook as a cold-water refuge for Atlantic salmon, native trout, and other aquatic species.
2021 Cold Water Habitat Maintenance
Details coming soon.