For 65 years, the MSA has conducted school contests promoting salmon conservation, fun on the river, and the importance of a clean environment.
Bruno Bobak Memorial Art Contest
The MSA's annual art contest has been renamed in honor of Bruno Bobak – one of Canada's most important artists and avid salmon fisherman and supporter of the Miramichi.
CONTEST WINNERS
This years 2019 Annual MSA Bruno Bobak Memorial Art Contest to children in grades K-8. We received a number of impressive drawings from participants in schools in and around the Miramichi area. This year the winner of the contest was Jazmin Urbin from Max Aitken Academy, her drawing chosen by MSA director Alex Bobak, son of the late Bruno Bobak. Alex was also kind enough to donate a framed limited edition Bruno Bobak art print to the school of the winner.  The top 25 drawings are currently on display at the Atlantic Salmon Museum in Doaktown, NB.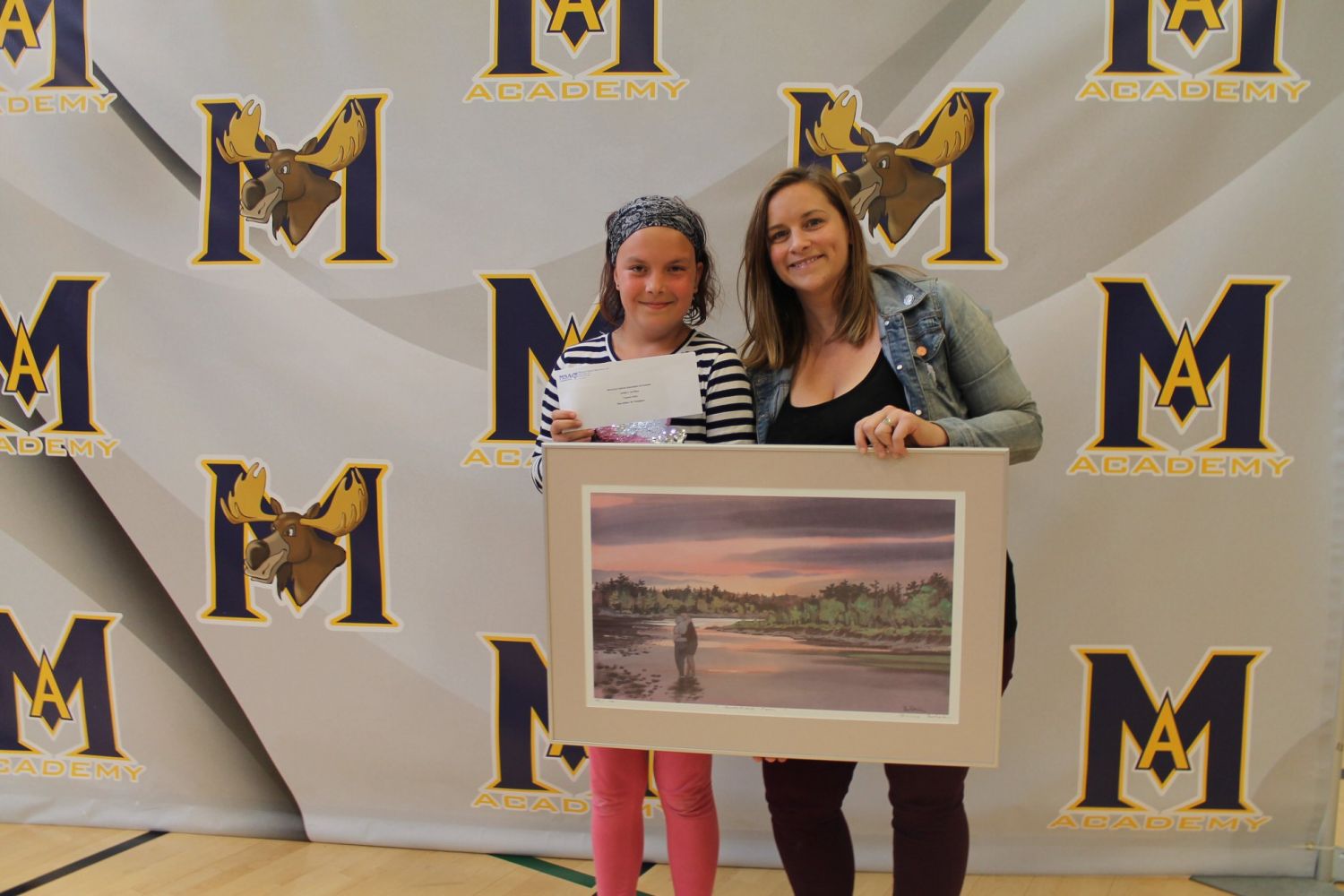 Photo: Overall Contest Winner from Max Aitken Academy Jazmin Urbin and MSA Event Coordinator Kate Flanagan
This years full list of Art Contest Winners.
Past Winners