MSA hosting Visitors Day in Blackville on July 16th
We're proud to present Miramichi River Valley Visitors Day happening on July 16th in Blackville! Join us at the new Miramichi Valley Visitors Centre from 2-4pm for an outdoor BBQ and a Q&A to learn about our important conservation work on the Miramichi River. You'll also be able to connect with nature by taking a walk on the nearby Miramichi Valley interpretive trail.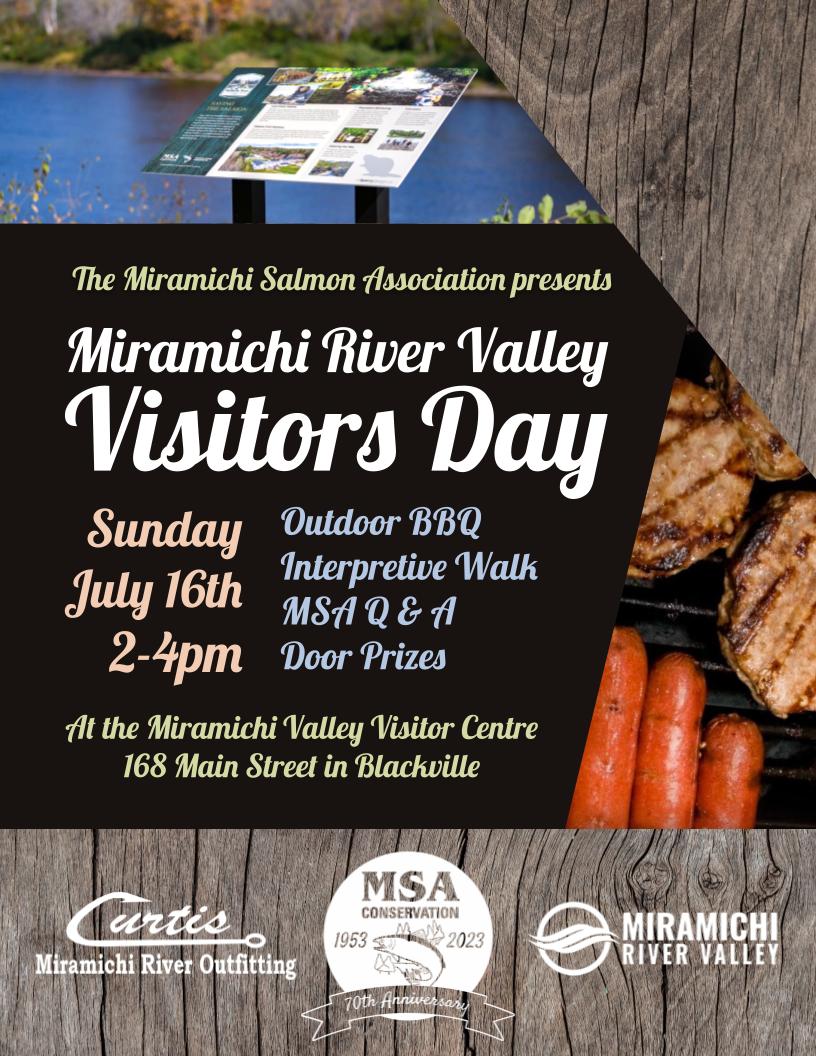 Planning to attend? Help us plan by RSVPing using the form below.