Do you support wild Miramichi Atlantic Salmon?
Do you support wild Miramichi Atlantic Salmon?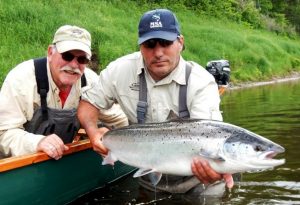 Don't miss these two great events:
Beginning on Feb 14th at noon, an auction and raffles to support the Miramichi Salmon Association's "MSA" conservation work on the Miramichi River, NB.  Follow this link to the auction and raffles.
10 guided fishing trips to some of the river's best private pools
Fly fishing donations from Orvis, LL Bean, Scientific Anglers, Sage, Rio
Flies from over a dozen top tiers, art from John Swan, John Rice, Luther Hall, Vicki Curry and much more, over 70 lots in all
Also on Feb 20 MSA Salmon Celebration 2021: Two Hours of Atlantic Salmon Entertainment
14 short video presentations by some of the sports best known personalities including April Vokey, Deirdre Green, Bryant Freeman and Topher Browne, with the film appearances of Joan and Lee Wulff, Charles DeFeo, Ted Williams, more…
Black Brook Salmon Club and Doctor's Island Club Histories, Atlantic Salmon Museum, Wade's Fishing Lodge, Cains River book reading by Brad Burns, recent and historic photographs
Feb. 20 7:00 PM EST Zoom Webinar Format – FREE ADMISSION – register to view at this link  Invite some guests, plan some dinner, and make this your evening's entertainment!  You will be e-mailed a link to view the event.
While admission to all is free the MSA is gratefully accepting donations, and donations of $50 or more will register to you for a draw for a Luther Hall original painting.  Don't miss this event.