Our MSA Autumn Dinner & Auction is happening Wednesday, October 25th at the Delta Brunswick in historic Saint John, NB. This event will begin with a reception and silent auction at 5:30pm AST, followed by dinner at 7pm AST.
The Saint John Dinner Committee is proud to honour Jerome Molloy for his contributions toward the Miramichi Atlantic salmon community.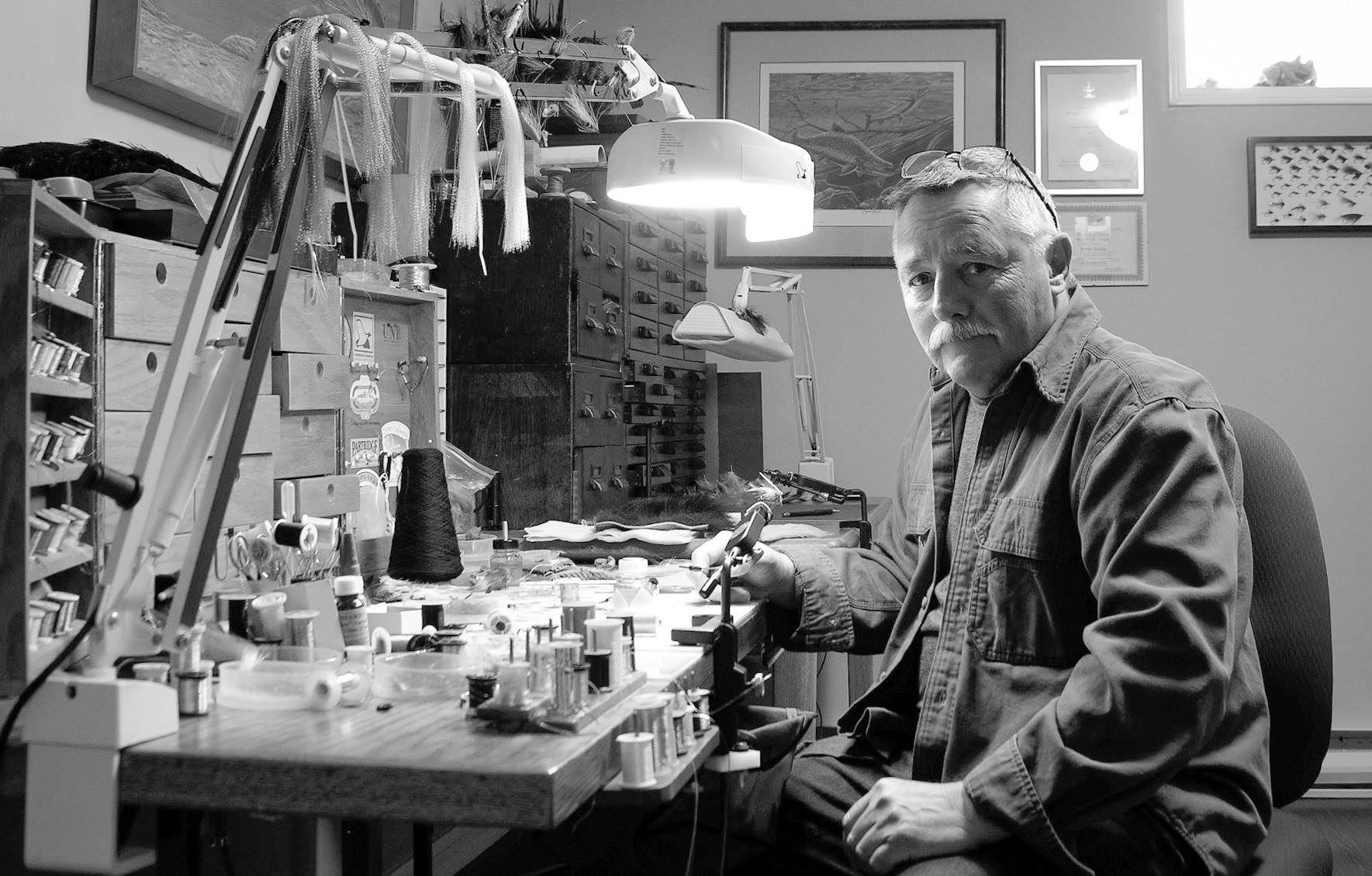 Jerome lives in Saint John, New Brunswick and is renowned as one of Canada's most prominent fly-tiers. He is a two-time consecutive winner of the World Fly Tying Competition sponsored by the Fédération québécoise pour le saumon atlantique (FQSA) and has won numerous awards for his fly-tying skills. In 1995, he was accredited by the FQSA and the North Atlantic Salmon Fund as a Master Tier. He has also been inducted into the FQSA Fly-Tyer's Hall of Fame and the Atlantic Salmon Museum Hall of Fame.
Jerome has been a long-time supporter of the Miramichi Salmon Association and is a MSA Life Member. He has made countless fly donations to our signature auctions, helping to raise thousands in funds for salmon conservation work on the Miramichi River. His commitment to the MSA and his advocacy for the preservation of Atlantic salmon have been invaluable to our organization. Thank you, Jerome!
For those in need of accommodations on the night of the event, the MSA has reserved a block of rooms at the Marriott Delta Brunswick. To book a room under this block, please use the link below. Booking deadline is September 25th.

| ITEM | SEATS | PRICE |
| --- | --- | --- |
| Single Ticket | For One | $125 |
| Bronze Table Sponsorship | For Eight | $1,000 |
| Silver Table Sponsorship | For Eight | $1,500 |
| Gold Table Sponsorship | For Eight | $2,500 |
| Platinum Table Sponsorship | For Eight | $5,000 |
At the event, Silver, Gold, and Platinum Table Sponsors will receive recognition in the MSA Autumn Dinner Program and AV promotions, as well as expedited meal service.

If you are interested in purchasing tickets or sponsoring a table for this event, please use the link below. Alternatively, tickets and tables can be purchased through the MSA Main Office located at 485 Route 420 in South Esk, or over the phone by calling (506) 622-4000. For organizations, invoices can be provided upon request.

Thank you for supporting the MSA !